Sourcing the Perfect Imperfect Designs with The Silk Road Collection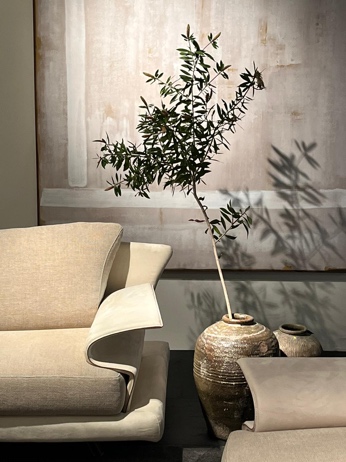 The art of sourcing the right weathered, imperfect or Wabi Sabi-like designs is both challenging and important for interior designers and design businesses. Not only do these designs add character and a unique touch to a space, but they also contribute to the overall ambiance of a room. Sourcing these objects for your design project or collection requires a lot of patience and an eye for detail. You must be willing to hunt for hidden gems and appreciate the individuality and timelessness of each piece. It is not just about finding the right color or size; it is about the Wabi Sabi appearance of each unique piece, the history it carries, and the memories it evokes. But how do you find these unique and used treasures? And more importantly, how do you find them in a timely and quality-controlled manner for your project?
The Challenge of Sourcing Wabi Sabi Treasures
Sourcing used and imperfect objects worldwide is our core business. In this line of work, sourcing is not as easy as simply browsing an online catalog or visiting a local antique shop. Especially clients with large design projects expect pristine quality. They do not have the time or sometimes even the resources to find the exact right pieces in their places of origin, clean them, make sure that they are shipped securely and have them arrive before a project deadline.
It requires an extensive network of local trusted sources, an understanding of the local culture and trustworthy supply line to source these treasures from origin to eventual destination. Even if you do find a piece that fits your design vision, if you need dozens or hundreds slightly similar pieces, it might prove tricky to timely source them all at once.
The Value of Imperfection
The best part of each weathered piece is not only their appearance, but the fact that they come with unique histories and imperfections. When a vessel, jar or pot was used for containing oil, wine or grains, the pottery will have a unique weathered look and patina of age. This is something you cannot reproduce with a modern store-bought variant. It becomes an eye catcher and centerpiece of the room that will create a timeless, Wabi Sabi atmosphere.
Sourcing such highly unique objects in high volumes is an interesting challenge. Especially if the objects have very specific requirements such as dimensions, appearance, history and origin. Most businesses simply do not have the time or resources to do this themselves. That is why many businesses chose to partner with a reputable sourcer to find these objects for them and have them arrive at their destination at their desired timing.
The Silk Road Collection: Your Gateway to the Perfect Imperfect Treasures
This is where The Silk Road Collection comes in. With over 20 years of experience in sourcing antique objects and specialization in weathered pottery from all over the world, we have an extensive network of local trusted sources and proven supply lines to ship worldwide. When sourced in large volumes, we can ship straight from their places of origin to their destination anywhere in the world.
We also source objects straight to our collection in our warehouse in Malle, Belgium. At any given time, we have lots of choices from our in-stock collection, which varies a few times a year. When clients are searching for specific pieces, we gladly offer our sourcing services and travel the world in search for the requested unique pieces in the requested volume. This ranges from several unique, weathered items such as large stone statues or vintage Asian doors, to large volumes of weathered pottery from specific regions with a certain appearance.
The Benefits of Partnering with The Silk Road Collection
Partnering with The Silk Road Collection not only ensures that you are getting the specific treasures you are looking for, but also gives you access to our expertise and resources. We can help you navigate the complex world of sourcing these pieces, providing guidance on the details of each object and how to incorporate it into your design vision.
By partnering with us, you will have access to a wide range of unique, weathered designs, as well as our team who can help you find the perfect pieces for your project. You will also have the peace of mind that comes with knowing that each piece fits your requirements and will be shipped securely.
A Final Word
Sourcing unique and used objects for interior design businesses can be a challenge, but with the help of The Silk Road Collection, you can find unique and authentic pieces that add history and soul to any space. Our extensive network of trusted sources, expertise in the history of usage of each piece, and commitment to quality make us the perfect partner for interior designers and interior design businesses in search of the perfect imperfect design.
Perfect Imperfect Designs with The Silk Road Collection