Large rustic grey pottery lamp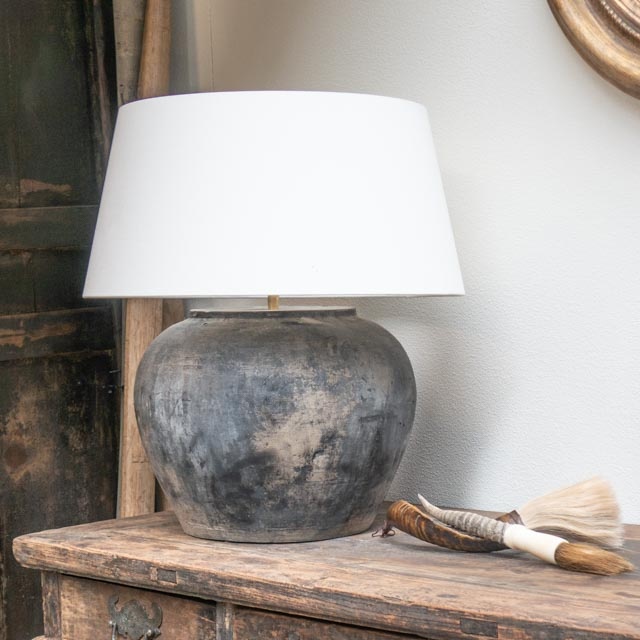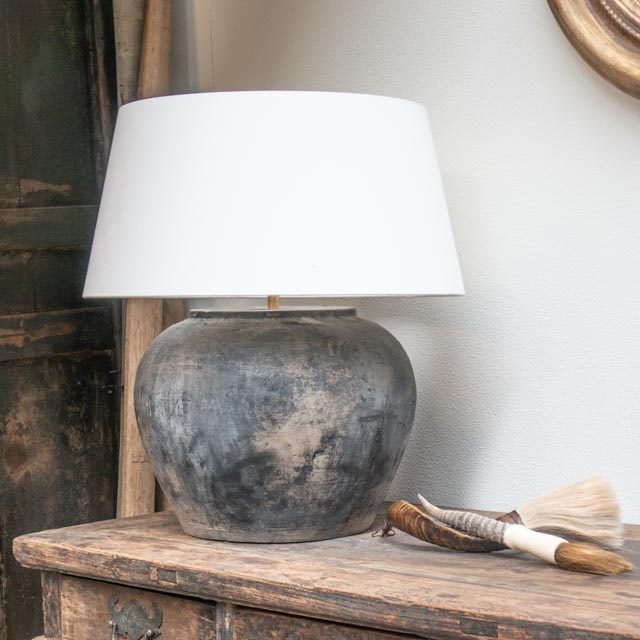 3526H-L
L: 35-38 W: 35-38 H: 35-38
Ceramics
Shanxi province, China
1900-1950
These old Chinese pots used to contain water or vegetable oil. Now, we have transformed these pots into country chic pottery table lamps! The matte grey pots can all differ slightly in size and color, but highly similar pairs of lamps can be made.
We have matte grey pots in many different sizes and shapes we can turn into lamps, if this size is not the one you are looking for.
On the first picture, the shade size is 55/45/30 in the colour Natural Linen.
Other sizes and colours are of course available. Check the category "Lampshades" or ask us for the possibilities!
Log in to buy this product or see a lot more like this one!